Crowdfunding to raise money to produce the movie Petroleum is ours!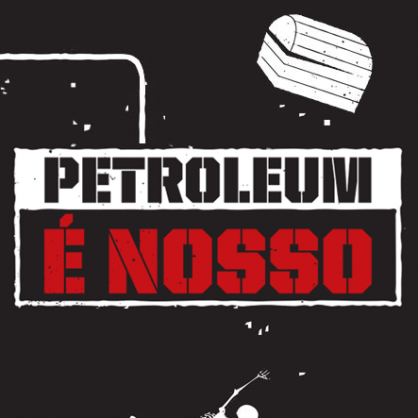 A few days ago, the section Paladar of the newspaper Estado de São Paulo published our will to produce a feature film about the story of the Petroleum.
The movie will tell how this beer started at a backyard, went to Festivals, started to be produced at Wals, got national and international medals, arrived to Gauden Bier and it's one of the few beers produced in two different breweries. In parallel, the movie will tell the evolution of the Brazilian craft beer scene since then.
To raise funds to the production of the movie, we created a project at Cartase. This is the greatest and more successful crowdfunding platform in Brazil.
The film will use images we made since the first batch of Petroleum, we will also record more testimonials in Blumenau at the Festival Nacional da Cerveja which occurs this week (March 12th to 15th). There are some images recorded by friends who will allow us to use on the movie as well. It is a movie with a low budget to the standards of the scene.
The objective of the crowdfunding is to raise 50 thousand reais, part of this money will pay the Cartase's taxes (circa 13%) and credit card taxes. The rest of the budget will be spent on the rewards and to the production of the documentary. At the end, 20 thousand reais will be spent to get the images, and create a good screenplay which depicts the story of the beer. We will give a panorama of the evolution of the Brazilian craft beer industry as well.
The rewards for the supporters are:
A Bottle of 600 ml of Petroleum (usually, it is sold in 355 ml bottles), developed just for the supporters, something for collectors
A T-shirt to show you supported the movie
DVD of the documentary
Credits in the movie
We created a reward that is a dinner for 2 people in the place where the first Petroleum was brewed. The event will have food paired with the 3 beers of DUM: Jan Kubis, Grand Cru and Petroleum, not necessarily in this order. For people who doesn't live in Curitiba, we will contact you to arrange a good date for everyone.
We hope to make the story of the Petroleum and the Brazilian craft beer scene clear to the majority of the public, and dig into the history of the artisanal culinary lost in the last century.
Access the link catarse.me/petroleum, choose your reward and help us to tell this story.